If you are looking to build a team of A-listers to run your business for you, then being able to write incredible SOPs is essential.
SOPs – or Standard Operating Procedures – are CRUCIAL in the smooth operation of your company on a day-to-day basis, although they become even more important as you seek to unplug or exit.
In my new course, I teach my clients that one of the most valuable things you can do ahead of an exit is to ensure everything you do in your company is documented.
SOPs are the way to do this.
So let's dive straight into the world of SOPs and determine exactly what they are, how they work, and how to write them.
What Can You Learn from McDonald's? 🍔🍟🧋
When it comes to understanding how to write incredible SOPs, we can acquire a lot from the iconic fast-food chain.
I chose McDonald's because I am writing this at lunchtime, and a big bag of hot, salty fries sounds pretty appealing at the moment!
But truth be told, it could be any franchise.
If you want to build a business that runs itself, a great place to start is to look at the franchise business model.
When you buy a franchise, the first thing you get is a Franchise Operations Manual (FOM).
This manual is the bible of that particular business. It will deliver new franchisees everything they need to know to take on the franchise and uphold the same standards as the original company.
This FOM is likely to provide categories such as day-to-day procedures that will ensure consistent customer experience, as well as accounting procedures, complaints procedures, marketing procedures, training procedures, and so on.
Because of this, a Franchise Operations Manual is often referred to as "the DNA of a franchise system". If this is true (which it is!), then SOPs are essentially the DNA of any small business.
Owning a

Job

vs. Owning a

System

: The Difference
Before we get into the ins and outs of SOPs, it's worth taking a step back and understanding why they are so important.
To do this, lets look at the typical way most businesses start:
You start your business and begin to build a company around you and your ability to offer a service or create a product.

By doing this, you are performing the job of many people. Of course, this is fine because, at the beginning, you can't really afford to hire people to fulfill each of those roles!

The problem starts when you begin to own these jobs, rather than creating a system for each job. A system for someone else to eventually do that job the way you want them to.

It's understandable. We don't naturally document all of our procedures because it's just us at the beginning.

Suddenly, you reach a point where you can't confidently delegate because "no one can do it as well as you can"… right?
So, in order to solve this, you need to create procedures for each job.
You need to create a blueprint for your machine.
What is a Standard Operating Procedure?
Standard Operating Procedures (SOPs) are essentially step-by-step instructions compiled to help workers carry out routine operations within a company in a safe and consistent manner, and in compliance with regulations.
Regardless of the industry in which you operate, by setting out procedures and describing what must happen to achieve a certain outcome (as well as who, what, why, where and how), you are more likely to achieve that outcome. Especially when you remove yourself from the daily operation of the business.
Ultimately, if the SOP does its job correctly, it won't matter if it's a 25-year veteran of the industry or an apprentice carrying out the task. The result will be the same.
For example, in a small business – let's say a coffee manufacturing company with 10 employees – SOPs may be used to:
Guarantee the product comes out the same every time
Ensure the sales script is followed for landing new accounts
Confirm production follows compliance standards
Ensure inventory is accurate
…and many, many other procedures
By writing SOPs for these procedures, you increase efficiency, reduce errors, and promote consistency.
You also show potential buyers that your business is a streamlined money-making machine and not an unorganized headache.
How to Write Incredible SOPs
There is no single format for an SOP – every company is different.
Some SOPs use straightforward step-by-step narratives, with sections and bullet points used to outline procedures. Others opt to use flowcharts, which cater for multiple possibilities and outcomes (in particular, these are useful for customer service tasks, and so on).
I use my own template, which I share with you below.
We will use the example of creating an SOP to inform an assistant how to manage a business owner's calendar system.
I would start by creating a template in a Google Document, then using that template as the base for each new SOP. By using a template, you ensure that each SOP is consistent.
Click HERE for a downloadable SOP Template to help you write incredible SOPs.
**********
EXAMPLE: SOP for Managing Calendar System
Department(s): Admin
SOP Name: Client Scheduling
Creator: [INSERT NAME]
Sign Off: [YOUR NAME]
Updated: [DATE]
1. Purpose/Objective
This step ensures that everybody involved knows the end goal of the SOP. Make the purpose as clear as possible.
[Example: "Executive assistant and owner personally understand how the calendar system works and how to manage it properly"]
2. Scope
Explain when and in which scenario this SOP should be used.
[Example: "Any time an event is going to be scheduled, please make sure to adhere to the following instructions. Anything outside of the scope, ask owner how to take action and update SOP."]
3. Definitions
Here, provide any definitions of uncommon words or key phrases that may arise in the SOP.
[Example: Buffer Day – Day for preparation, practice, rehearsal, improvements. Block out from 6am to 6am the following day in the calendar so no clients / associates can book time.]
4. Deliverables
Here we look at services and tasks that need to be delivered.
[Example: "Ensure that Buffer Days and Free Days are blocked out in the calendar. Any emergency contact is communicated in the right way. Any questions or action items are consolidated into TO DO list for the following day."]
5. Materials
Here is where you can write more detailed notes to clarify deliverables, or add screenshots to further explain instructions within the SOP.
6. Any Associated Videos
Here is where you can list any associated instructional videos (on Loom or Snagit) that you have created to help the team understand what is required for this SOP.
7. Any Associated Process Maps
Here, you may add a process map as a visual guide to how the SOP should be followed.
**********
After this, the SOP is complete!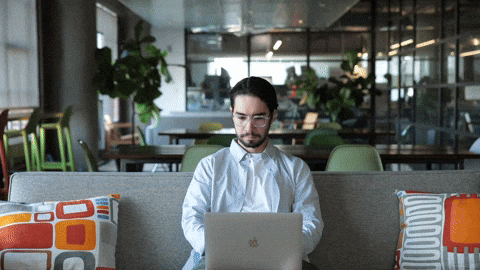 Spend time reviewing and refining your draft to ensure it is clear and the instructions, if followed, will result in the end goal you wish to achieve.
You can then publish the SOP by adding it to your digital filing cabinet or another SOP management system.
You must then ensure you inform your team of the new SOP, as well as keep the SOP updated.
An Incredible SOP is an Up-to-Date SOP!
There is little point in having a killer SOP if it's describing an outdated procedure.
For example, if a coffee production company has just purchased new roasting equipment, it's important that the SOP on "How we roast coffee" is updated to reflect these changes.
I therefore recommend analyzing and updating your SOPs every 6 to 12 months. This will help ensure it remains relevant and meets the standards of the company.
When you make changes to any SOP, record details of these changes in a separate document for reference and posterity.
Introducing New SOPs to Your Company
Finally, an SOP is only worthwhile if your team implements it. It is therefore vital to have everyone on board and aware that an SOP has been introduced or changed.
Briefly, here is what I suggest you do when introducing a new SOP to your company:
1. Talk to relevant heads of department or employees to get feedback before you create your SOPs. If they have had a part to play in creating the SOP, chances are they will be more likely to stick to it.
2. Create your SOP based on the guidelines above.
3. Email the entire team introducing the new SOP.
4. Arrange a Monday morning meeting to introduce the SOP and answer questions.
5. Review the SOP every 6 to 12 months to keep it up to date.
The Bottom Line
As you can see, SOPs are a very powerful tool, allowing you to create a blueprint for your machine.
They aid the smooth daily operation in any small business, but as soon as you have an eye towards removing yourself from the business and/or selling your company, SOPs become imperative.
Think about it: If you ever decide to sell your company, no one ever wants to buy your job – they want to buy a money-printing system that doesn't depend on them.
You now know how to write incredible SOPs. You may now want to take this further and start implementing SOPs in your business. I can run you through how to do this in a free strategy call! Reach out today: success@wholefounder.com.