Looking to find incredible graphic designers? Whether you are launching a new product, a new website, or a new company altogether, your plans will probably need the loving attention of a good graphic designer.
If a picture paints a thousand words, then a good graphic designer can surely help you attract a few thousand clients!
In this article, I reveal my number one strategy on how to find incredible graphic designers who will take the grainy images in your head 🔲 and make them a polychromatic reality. 🏳️‍🌈
What Does a Graphic Designer Do?
A graphic designer helps you to communicate ideas to your customers through eye-catching visual designs, drawn by hand or created digitally (or a combination of both).
Bigger companies may employ an in-house graphic designer to work on continuous projects, while entrepreneurs and SMBs will often use a freelance designer, calling upon them on a project-by-project basis.
The remit of a graphic designer is wide ranging, but could including designing:
Logos
Brand identity
Websites
Advertisements
Brochures
Magazines
eBooks
Signs
Product packaging
Posters
Stationary
Menus
…and so on
Can't I Just Do it Myself?
Of course!
Just like you can do your own accounting, sales, and copywriting, you can also do your own graphic design work.
There are ways to easily produce excellent designs for yourself without requiring much skill. For example, tools like Canva remove the guesswork from producing everything from attention-grabbing YouTube thumbnails to memorable event invites.
However, an entrepreneur's time is precious.
In fact, you are probably craving more freedom, so fiddling around with graphic design software – no matter how intuitive – just to save a few bucks can be counterintuitive.
Most importantly, you cannot beat the raw talent of a professional graphic designer.
These artists have trained for this, and many will have years – if not decades – of experience under their belts. In most cases, they will be able to bring your idea to life better than you.
Outsourcing your graphic design is therefore a sensible step if you value your time and the finished product.
In-House vs. Freelance
Before settling on your designer, you must decide whether you need an in-house employee or a freelancer.
For most people reading this, a freelancer will suffice. But still, here's a quick breakdown of each, allowing you to make a decision that is right for you:
In-house designer
The benefit of hiring an in-house designer is that this designer is always on-call and ready to whip up a bespoke illustration whenever you need. Working exclusively for you, this designer will know your brand and message inside out.
However, this can be an expensive option if you don't have constant work, as they will need to be paid regardless of what they are doing.
Plus, you may still need to rely on extra freelancers if the demands on your in-house designer get too high.
Freelance designer
Freelancers give you the financial freedom to pay only for what you use. If you don't need them for a week, there is no need to splash any cash on them.
You can also choose different freelancers depending on your project requirements – for example, a logo specialist when you need a logo, then an eBook specialist when you release your lead-generating eBook.
However, unless you work with them consistently, they won't be as familiar with your brand or message as an in-house designer.
A freelancer may not always be ready and waiting to work with you, especially if it's a last-minute project – they will have multiple clients competing for their attention.
It's time to make your decision!
How to Find Your Ideal Graphic Designer
That brings us onto the question of how to find a good graphic designer.
If you want an in-house designer, I recommend reading my article: The Ultimate Guide to Hiring an A-Player. This huge guide will give you an overview of the system I use to find high-performing employees. A lot of it is relevant to graphic designers, and following it will give you great success.
If you want a freelancer, I recommend using the following system, which I have used for finding my own graphic designers:
Step 1 – Find a great freelancer platform
There are some incredible designers to be found online across so many different platforms like Upwork and Fiverr.
But trust me when I say that my system for finding your dream designer is best executed on 99designs, which is designer-specific and has one excellent feature that we can use to generate great results (see next step).
Step 2 – Set up a contest
Determine exactly what it is you want to design, whether that's a website, a brand identity, a logo, or whatever. Have a clear idea of styles, colors, messages, and anything else that you want to get across to your audience.
Then go into 99designs, set up an account, and create a contest.
That's right – a contest.
Here, you work through an interactive creative brief, then professional designers from around the world will send you their best ideas and compete to win your attention and your project.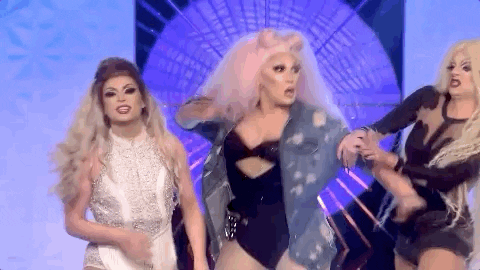 The beauty of the contest system is that several designers will submit work, which will give you a clearer idea of what you like and don't like, as well as the designers you feel you could work with.
Another awesome thing about this system is that, if for any reason you aren't happy with what the designers produce, then you can get a full refund. Yes, if you don't like any of the designs, you get your money back.
To me, this is just insane. But, hey – take advantage of it!
Step 3 – Take time to find the designers you LOVE
Before you create a project, go to 'Find a designer' or 'Inspiration' and browse existing projects until you find some designs similar to what you have envisioned for your project.
Click the heart icon ❤️ next to your favorite designers to save them for future use. From there you can reach out and hire the designer directly, or create a project contest like I describe above and invite your favorite designers to compete.
Your message to the designer may go something like this:
"I really love your work, in particular the project you did for [NAME] brand. I would greatly appreciate it if you would submit ideas to the live project I have."
NOTE: Don't assume you will always coax your ideal designer onboard. Many of these top designers don't necessarily go and compete in contests anymore, as they have already generated enough business and have a bunch of great clients.
You may be turned down frequently, but it's always worth trying.
I recommend customizing your message slightly, mentioning projects that are specific to the designer. This will give you better results, although if the designer is too busy, then they are too busy – move on.
While it may seem tedious in the short term, doing the legwork will breed incredible results in the long run.
Do you need to interview?
For many projects, you will be able to rely on the portfolio of the designer to give you a good flavor of what they can do for you.
If you are using them for a quick logo redesign or to put together a one-off poster, then this will usually suffice.
However, even if you only have one job for them today, you may need more from them in the future.
In this case, it's better to treat your potential designers like candidates for an actual position in your company.
Yes, they may be freelancers, but you can question, poke and prod to see if they will actually be a good long-term fit.
Ask them to get on a quick video call with you, then get to work asking them some questions. I recommend discussing the following:
(You can also ask these in an interview for a full-time in-house designer)
Ask about relevant industry experience
For example, if you have a food business, then a designer who has decades of experience in the packaging industry may be a great fit.
Ask them about their inspiration
Why did they get into graphic design? What books, magazines, and artists inspire them? Then you can get into specific designs. Ask about a notable design in their portfolio (prepare this ahead of time) and discuss their inspiration behind that design.
Ask them to critique a competitor's design
Find a design – perhaps that's something you currently use in your company or something belonging to a competitor. Then ask your candidate for a critique, and what they would do differently.
Ask about their process
How hands-on will you need to be for them to get started? Do they need lots of input and materials from you? Roughly, how long is their turnaround time for certain projects? How do they prefer to communicate through the lifespan of a project (i.e. video, email, messenger apps, etc.)?
The final word
When you know whether you want a freelance or in-house graphic designer, the process becomes very simple.
You can then either hire an in-house designer using my tried-and-tested hiring system, or use the amazing contest system to find a great freelancer.
If you have any questions about hiring a graphic designer, the process I recommend, or want to discover new ways to gain more freedom, just book a free strategy call with me today or reach out at: success@wholefounder.com.